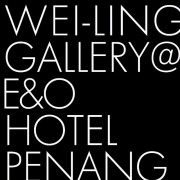 It is with great pleasure that Wei-Ling Gallery announces the opening of its new space in Penang at the E&O Hotel in August 2013. With the opening of Wei-Ling Gallery and Wei-Ling Contemporary in 2002 and 2011 respectively, this will mark the gallery's third space in Malaysia, making it the largest commercial gallery in the country.
Wei-Ling Gallery was set up to showcase the works of Malaysian contemporary artists. The focus of the gallery is to promote the best of contemporary Malaysian art and to support and nurture the careers of the country's most promising artists. Today, 11 years since its inception, the gallery represents a strong and diverse collective of leading Malaysian artists of this generation. In its continuous efforts of cultivating the local contemporary art scene, Wei-Ling Gallery has inadvertently become the largest publisher of art books and catalogues in Malaysia with close to 100 titles to its name.
The gallery is also dedicated to bringing Malaysian contemporary art to an international audience and has taken major exhibitions of Malaysian art to China, India, Pakistan, Singapore, Taipei and most recently to Hong Kong for Art Basel Hong Kong 2013, with Wei-Ling Gallery being the only participating Malaysian gallery. The gallery's program changes monthly and it has a large stockroom of works by their stable of artists on constant rotation.
Wei-Ling Gallery is located in a pre-war building in the edgy yet distinctive suburb of Brickfields and is spread over a 7000 sq foot space. The building is a historical and architectural landmark in itself as after it was razed by a fire in 2004, it was re-constructed by the award-winning architect, Jimmy Lim. The refurbishment of the building garnered an architectural award for its innovation in adaptive re-use.
Wei-Ling Contemporary, located in The Gardens Mall, was a strategic placement on the gallery's part to provide the Malaysian public with accessibility to art. Now with the opening of the third space, the gallery hopes to continue on this path whilst contributing to the recent growth in the local Penang art scene.
Wei-Ling Gallery (Penang) is located at Ground Floor, Unit No. 1, Victory Annexe, E&O Hotel, Penang.
Wei-Ling Gallery (Penang) will be open daily from 11am-8pm
Wei-Ling Gallery is located at No. 8, Jalan Scott, Brickfields, 50470, Kuala Lumpur.
Wei-Ling Gallery is open Monday to Thursday from 10am-7pm, Friday from 11am-7pm and Saturday from 10am-5pm.
Wei-Ling Contemporary is located at G212&213A Ground Floor, The Gardens Mall, 59200, Kuala Lumpur, Malaysia.
Wei-Ling Contemporary is open Daily from 10am-9pm. Admission is free.
Please call 0322601106/0322828323 or email weiling.shaz@gmail.com for more information.
You may also visit our website at http://www.weiling-gallery.com
or our facebook page at
http://www.facebook.com/pages/Weiling-Gallery/157878490904431?fref=ts
Selected inventory of works