Biring
Yusof Ghani
In March 2007, Wei-Ling Gallery is proud to present 'Biring' by Yusof Ghani.
Yusof Ghani, one of Malaysia's leading contemporary artists, has exhibited his works all around the world. His paintings can be found in the collections of all major art musuems and corporations throughout Malaysia.
'Biring' is his latest, most original series to date. In a departure from his last series 'Segerak'(2003-2006),which focused on the human form, 'Biring',which is the artist's interpretation of a cock-fight, symbolizes the heroism and strife between mankind. Using bold ,expressive brush strokes and a myriad of colours, Yusof Ghani captures the exhilaration and tension between the cockerels in their fight for life. In a flurry of feathers, the cockerels attack each other relentlessly as they chase one another across the canvas. All the works possess an astonishing fluidity about them, despite the ever-present hostility between the birds. 'Biring' is definitely one of Yusof Ghani's most enlightened body of works, for not only have the works been painted with wild abandon and freedom, but more importantly demonstrate the artist's ability to leave the comfort of the familiar. This exhibition will be accompanied by a hard-cover book to mark the launch of 'Biring'.
An exhibition not to be missed by fans and collectors of Yusof Ghani , 'Biring' runs at Wei-Ling Gallery from March 5th-April 5th 2007.
This show is proudly sponsored by Peninsular Gold Ltd.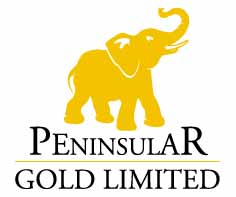 Sponsor' s message
In the artist's recreation of the world we are enabled to see the world
John W Gardner
Peninsular Gold Ltd is pleased to present to you Biring, an exhibition of Yusof Ghani's latest series of paintings at Wei-Ling Gallery. This exhibition marks the continuation of the journey of one of Malaysia's most prominent artists and we are happy to be associated with this project.
We are also delighted to bring to you the book Biring, which we hope will enable a larger audience to gain access to the works of this Malaysian maestro.
Enjoy!
Dato' Sri Andrew Kam
Chairman and Chief Executive
Peninsular Gold Ltd