Letters From Lalalam
"You can't pick a lotus flower when you see them in the wild. Lotuses grow near quicksand– if you pick it you could get stuck and drown if no one rescues you." – Jenny Tong, Lotus Flowers (2022)
Wei-Ling Gallery presents 'Letters from Lalalam', marking the first Malaysian solo exhibition by multi-disciplinary Dutch-Chinese-Malaysian artist, Yin Yin Wong. With 'Letters from Lalalam', Wong invites us to have a closer look at the lives and everyday realities supporting the Asian service industry.
In 1977, Wong's parents emigrated from Malaysia to The Netherlands in search of a better life. Here they opened their own restaurant named 'Choong Kee [松 记]', named after Wong's father, and served local diners for over ten years. Wong's mother works in the service industry to this day, while Wong's father became estranged after the closing of the restaurant.
Growing up in the family establishment, Wong witnessed up close the long hours and repetitive labour performed by their parents and the toll it took on their bodies, a fate that remains largely unseen and under-recognised in the social fabric of Dutch society. Through their practice they look to explore themes of marginalisation experienced in the South-East Asian diaspora, which manifests in public space predominantly through services catering to the body in the West (in the form of restaurants, massage parlours, sex work, nail salons etc.) They question the meaning of commodifying one's own culture for the purpose of consumption by others.
The title of the exhibition, 'Letters from Lalalam', refers to the colloquial pronunciation of 'Rotterdam' by the Chinese diaspora in the Netherlands. Rotterdam, the city where Wong is based in, is home to the biggest population of East and South-East Asian immigrants in the Netherlands. In their new sculpture series, Wong touches on the plight of these immigrants through the visual vernacular of shop fronts and their eclectic use of language. Together with other recent works, the artist invites us to engage with the intimate lives that support the economic and cultural landscape of the Netherlands while continually navigating the margins of their own diverging set of cultural and social identities.
Yin Yin Wong, who uses 'they/them' pronouns, identifies as non-binary, which is a term used to describe gender identities that are not solely male nor female.
This exhibition is generously supported by the Mondriaan Fund, Creative Industries Fund NL and Bekker-la Bastide-Fonds.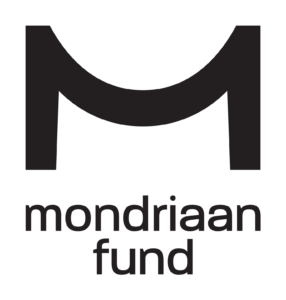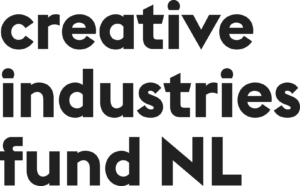 ABOUT THE ARTIST
YIN YIN WONG (B.1988, NL)
Yin Yin Wong (B.1988, NL) is a multidisciplinary artist working across a range of media including film, sculpture, drawing and site-specific installation. Through an auto-ethnographic lens they explore and question the dominant frameworks that govern the various marginalised identities and cultures they embody. Previously as a graphic designer and art director they worked around the notion of democratising access to visual culture through the publishing of artist books and the curation of exhibitions and public programmes.
Currently they are researching possible bridges between their modernist graphic design education and their Chinese-Malaysian diasporic upbringing. By focusing on themself as a site where different legacies and languages converge and complicate each other, Wong looks for a common ground that speaks cross-culturally. Recently Yin Yin's work has been presented at A Tale of a Tub, Rotterdam; Framer Framed, Amsterdam; Natasha– Singapore Biennale '22 and Venice Biennale '22.
'Letters From Lalalam is featured at Wei-Ling Gallery from 9 September – 7 October 2023.
Wei-Ling Gallery is located at No 8, Jalan Scott, Brickfields, 50470 Kuala Lumpur, Malaysia. Admission hours are Tuesday – Friday 10am – 6pm, Saturday 10am – 5pm.
Exhibition is open by appointment only. For appointments and further assistance, please contact +60322601106 or e-mail siewboon@weiling-gallery.com